Blow up a ghost or jack-o-lantern balloon with a cool chemical reaction, using only common pantry items. Fun Halloween science for kids.
Woohoo, it's October, and October means Halloween!

But first, did you know you can inflate a balloon using an acid-base chemical reaction, using ingredients you probably already have in your pantry? It's one of those classic kids science activities that always impresses! As Halloween is coming up (our favourite holiday btw), we decided to give try out this classic experiment, but with a spooky twist, and make self-inflating ghost and jack-o-lantern balloons. Fun!
RELATED: check out our other Halloween science projects here.
---
Suitable for
This is a fun activity for primary (elementary) school aged kids.
Younger (preschool / kindy) kids could try this too, but they will likely need some help.
For older kids, you can extend this activity by encouraging them to follow the scientific method and see if they can measure the effect of changing one variable. (See below).
My daughters Bumble Bee and Jewel were 9 and 11 years old when we did this at our home.
Please note…
Mixing together pantry ingredients is generally a safe and fun way to explore chemical reactions with kids. However, please don't let kids eat baking soda in its concentrated form (ie, don't let kids eat plain baking soda by the spoonful please). All kids' activities on this blog require attentive adult supervision.
---
OK, let's start with ghost balloons first.
How to make a self-inflating ghost balloon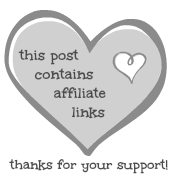 You'll need:
You should be able to find baking soda in the baking section of your local grocery store. Depending on where you live, baking soda (or sodium bicarbonate) is also known as bread soda, cooking soda or bicarbonate of soda. Note: baking soda is NOT the same as baking powder.
What to do:
Step 1: Use the marker to draw a ghost face on a balloon
Tip: draw the face so the neck of the balloon is below the mouth – otherwise your ghost will be upside down when it inflates!
Step 2: Add baking soda to the balloon
It's easier if you use a funnel. If you don't have one, you can do without, or make a paper one – it's just a bit messier. The more baking soda you add, the bigger the reaction will be.
Step 3: Pour vinegar into the bottle


Step 4: Carefully stretch the end of the balloon around the neck of the bottle
Careful not to tip in the baking soda in just yet! You'll want the balloon to be well secured first. This step can be tricky for little fingers, adult assistance may be required.
Step 5: Tip in the baking soda!
Step 6: Hold on while your ghost balloon inflates
The baking soda and vinegar start to react, creating a gas, which blows up the balloon! How big? Hmm, good question. How could you measure it?
Step 7. When your balloon stops inflating, carefully remove from bottle and tie off.
What's Going On?
When you add an acid to a base, in the presence of a liquid, a neutralisation chemical reaction occurs. This is the same type of reaction that happens in many of our other science activities, such as our naked eggs, our fizzy lemonade, our DIY sherbet, our homemade honeycomb violet crumble, and more!
In this case, the acetic acid (CH3COOH) in the vinegar reacts with the baking soda (aka sodium bicarbonate, or NaHCO3), and produces salt (NaCl), water (H2O) and carbon dioxide (C02) gas. As gases take up more space than solids and liquids do, the gas creates outward pressure, which blows up the balloon.
My older (11 year old) daughter Jewel decided to have a go too. She didn't see Bumble Bee make her ghost balloon easier, so the speed of the reaction took Jewel by surprise!
You might notice that Jewel's ghost balloon is smaller than Bumble Bee's ghost balloon – we didn't measure out the amount of baking soda, so that could be one factor, but the more likely cause is, since we used the same vinegar in both reactions, the vinegar wasn't as acidic the second time around (as the earlier reaction had neutralised the vinegar a bit). Actually, that's a great segue into explaining how you could turn this from a science demonstration into a science experiment (especially if you wanted to enter this into a science fair, or something like that).
Extension idea: How to turn this activity from a demonstration into an experiment
Science demonstrations are fun and really appropriate for younger kids – they are the sorts of activities where you're following a set of instructions to reproduce a particular reaction or cool effect, and you hopefully get some oohs and ahhs along the way. Kids get a chance to learn how something in the world works, and how to follow a process. They are exposed to new scientific vocabulary, and come away with the impression that science is cool. Win, win, win!
But, if you have older kids, or kids familiar with doing science activities, they might like to turn science demonstrations into science experiments.
One way to do that, is to recreate the experiment several times, keeping everything exactly the same, except for just one thing (the variable). Then you can measure the affect that a change in this variable has on the results.
For instance, you could change the amount of baking soda, and see how this affects the size of the balloon ghost. You'd have to think about how you could measure the size – perhaps by measuring the circumference of the balloon at it's widest point?
Or you could see how the strength of the vinegar affects the results, either by buying vinegar with different acetic acid percentages, by diluting the vinegar yourself, or by seeing how much conducting the earlier experiments neutralises the vinegar you've already used.
Either way, the important thing is to change just one variable at a time.
You could also write up your experiments using the scientific method format – with a question, hypothesis, experiment, and results.
These are all things that you can do, if you wanted to extend this beyond a demonstration. Or you could just play around with the idea and have fun, and that's cool too. Which is how we came up with the idea of switching things up a bit, to make self-inflating Jack-o-Lantern balloons next!
Blow up a Jack-o-Lantern balloon, using the same chemical reaction
Later in the day, after we'd finished making our ghost balloons, I found some orange balloons which were the perfect Halloween orange. Which gave us an idea – we could try making a self-inflating jack-o-lantern balloon too!
We went through the same process as above, except that our first jack-o-lantern balloon totally failed! That's because of two things. Firstly we drew the jack-o-lantern face upside down, and secondly because we used the same vinegar that we had used with the earlier ghost balloons – and it seems our vinegar had run out of acetic acid by then.
This is how big (or how small) it got, LOL.
But that's ok, because we embrace failure in our household. We use it as a chance to reflect, make some changes, and try again! So next time we used a) fresh vinegar, b) a smaller bottle (as I didn't have enough vinegar in the cupboard for the larger one), and c) we drew the jack-o-lantern face on the right way around this time.
Boo-ya, it worked. We made ourselves a cool, larger, right-side-up, self-inflated jack-o-lantern!
Which one do you like better – the ghost or the jack-o-lantern? I think I like the ghost one best….
---
If you're after more Halloween science activities, check out our Halloween Science Projects for Kids page, including:

And, of course, you can always subscribe to our newsletter, to receive all our latest activities straight in your Inbox.
* This post contains affiliate link(s) to similar products used. An affiliate link means I may earn a referral fee or commission if you make a purchase through my link, without any extra cost to you. It helps to keep this little project afloat. Thank you so much for your support.