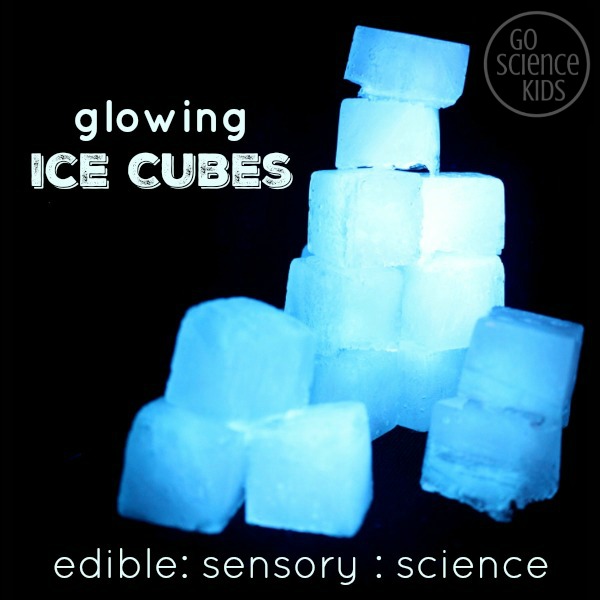 More fluorescent, glowing science fun! This time we made glowing ice cubes, using just one easy-to-find ingredient.
Can you guess what it is? Hint: It's the same ingredient that we used to make our water beads glow earlier.
Need another clue? You should be able to find it in the drinks aisle of your local grocery store. It has a bitter flavour.
Still unsure? OK, I'll let you off the hook.
Drum roll…. Continue reading Glowing Ice Cubes | edible, sensory, science, play