Zooming Hearts – a fun Valentine's Day science activity kids love!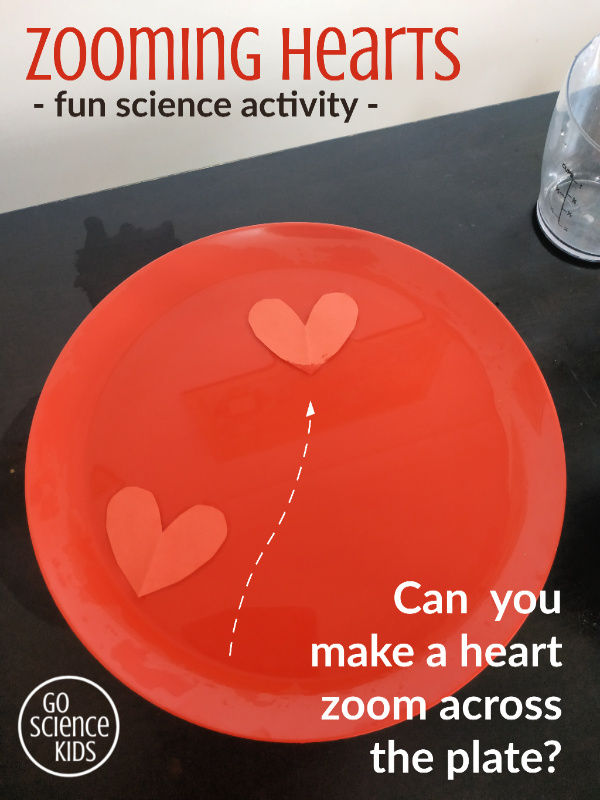 This is such a cute and fun science activity for Valentine's Day (or any day)! Can you make a paper heart zoom? If you're sneaky with the dipping part, you can also make it look like a cool party trick and amaze your friends. Science magic!

Suitable for
This activity is fun for a bunch of age groups, from preschoolers to grade school kids. Jewel is 9 and Bumble Bee is 7 in the videos below – they can easily do all the elements without help, but they still found it fun!
How to make a heart zoom