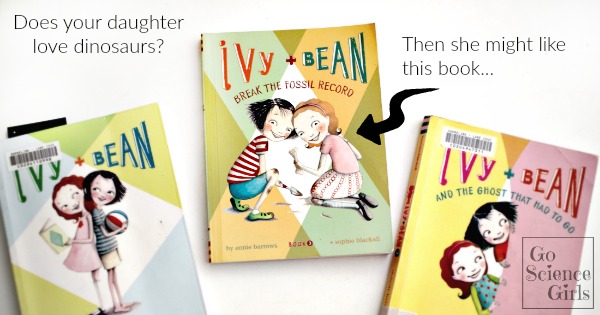 Product Reviewed: Ivy and Bean Break The Fossil Record, by Annie Barrows and Sophie Blackall.
Age Range: 5-10 year olds.
Star Rating: 4 / 5 stars
The Good: Fun chapter book that introduces palaeontology, Mary Anning (pioneering female palaeontologist), and perseverance in science in a really positive light.
The Bad: The backyard palaeontological efforts of Ivy and Bean towards the end of the book aren't really taken seriously. There is also some sibling disrespect.
The Verdict: This book, which can be read on it's own or as part of the series, introduces a love of reading, Mary Anning as a positive female scientist role model, palaeontology and the importance of patience and perseverance in science in a positive way. It's a great one for inspiring science-loving girls!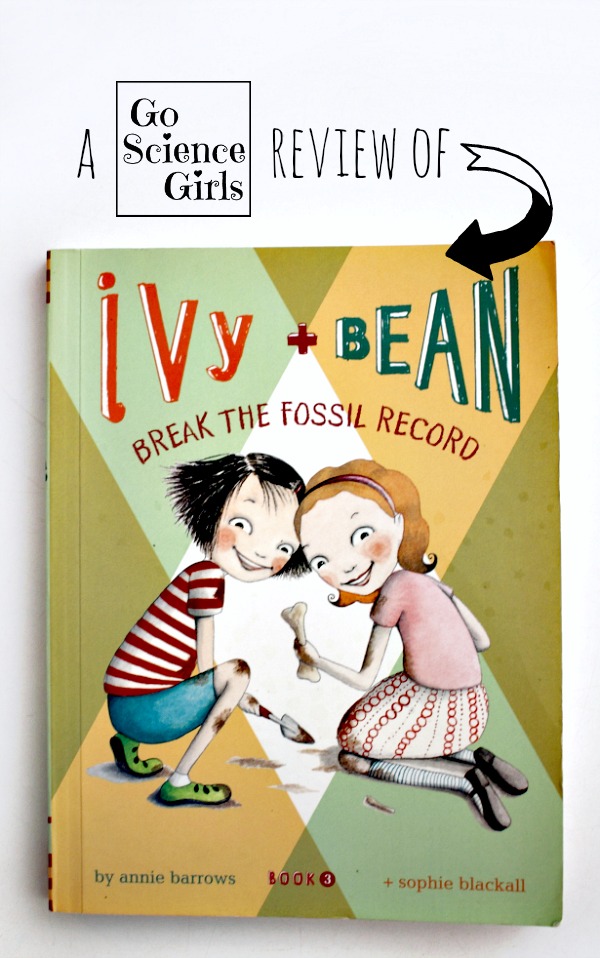 Earlier this year, we struck gold. A friend of Jewel and Bumble's grandma was clearing out her teenage daughter's bookshelf, and gave us all the books her daughter had collected from her younger primary school years.
Shelves and shelves of awesome books. What a score! We're so very, very, grateful.
In amongst the haul, was a little unassuming chapter book called Ivy & Bean Break The Fossil Record. We didn't even see it at first. But then, one day, Jewel picked it up and asked if I would read her a story… Continue reading Book Review: Ivy and Bean Break the Fossil Record