Stunning winter or indoor snow day craft that doubles as a cool crystal science lesson – how to make salt crystal paper snowflakes!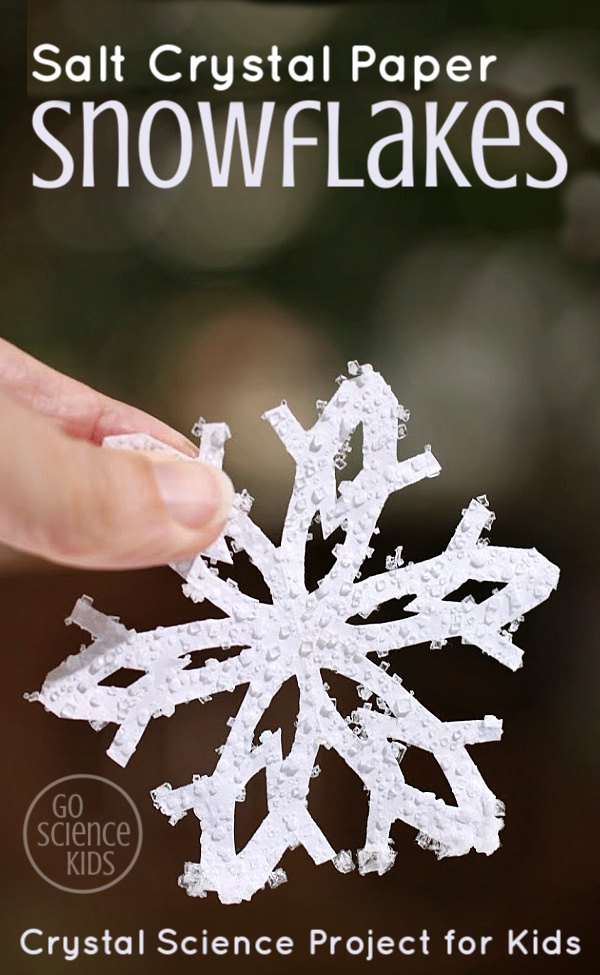 OK, I think I'm slightly addicted to making salt crystal crafts – we began with our 'snowy' salt crystal fir trees, then we made our salt crystal ghosts, and now salt crystal snowflakes! I think these snowflakes are my favourite so far: they're quite stunning, and I love science projects that only need everyday household materials – no need to duck to the shops first!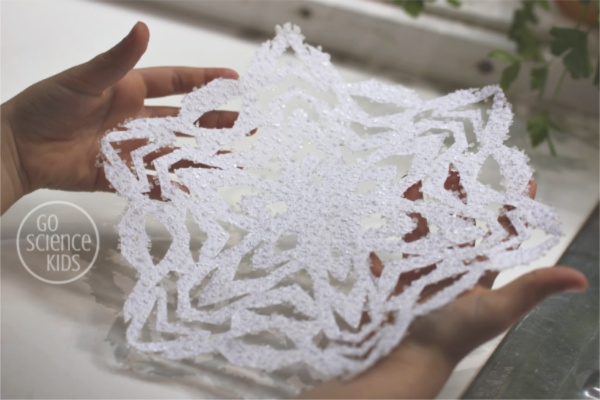 Suitable for
This is would be a great activity for a group middle schoolers (8-10 year olds), who should be able to do most aspects by themselves. Younger kids (even preschoolers) can try this too, but they'll need more help. (The salt crystal part is easy enough, but it's actually the folding and cutting of the paper snowflakes that little kids will need the most help with). For reference, Jewel was 9 and Bumble Bee 7 when we did this.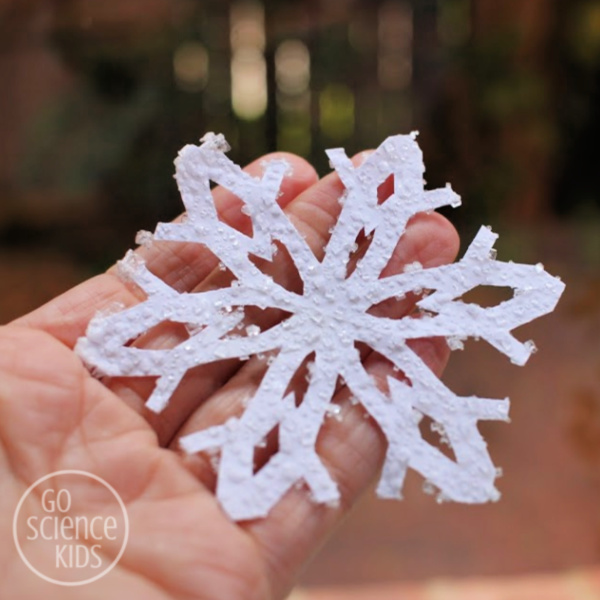 How to make Salt Crystal Snowflakes