Decorating autumn fall leaves: fun STEAM (or STEM + Art) idea: learning about nature and leaf biology.
Aren't these autumn leaves wonderful!
We discovered a HUGE maple tree last autumn. The girls played in the sea of orange and brown leaves, and we collected a few to take home. Autumn leaves like this are such a treat for us – most of our native Australian trees are evergreen, so it's only when we stumble across a non-native deciduous tree that we get to experience a little bit of what the US call 'fall'.
These collected maple leaves have been sitting in our (always evolving) nature collection for the past few months, until Bumble Bee and I decided to get a little crafty.
Getting crafty with things often encourages you to look at them in a different way. One of the first things we noticed about our leaves were the amazing veins. They look like leaf life lines. We talked about how, when the leaf was still part of the tree, these veins would have helped transport water and nutrients from the stem to the very tip of the leaf. We talked about how the leaves of deciduous trees change colour and fall in autumn, but even when the leaf is old and dry, we can still see these leaf veins.
We decided to trace them.
We used Poska paint markers. I had bought this set (<==affiliate link) earlier, specifically for projects like this where we might want to write or draw in bright colours on unusual surfaces.
I chose white. Bumble Bee (3.5 years old) chose red.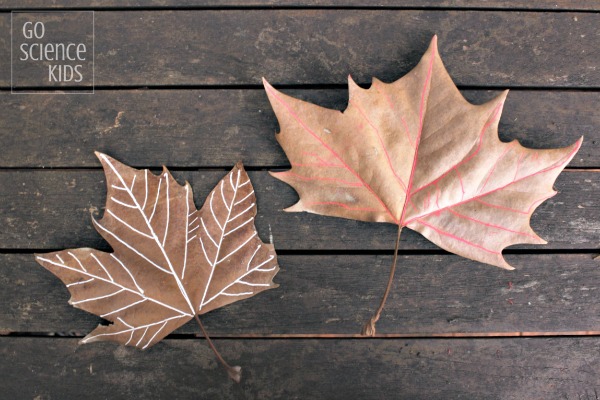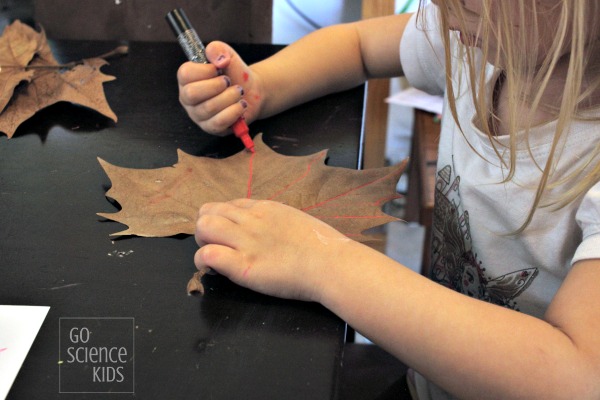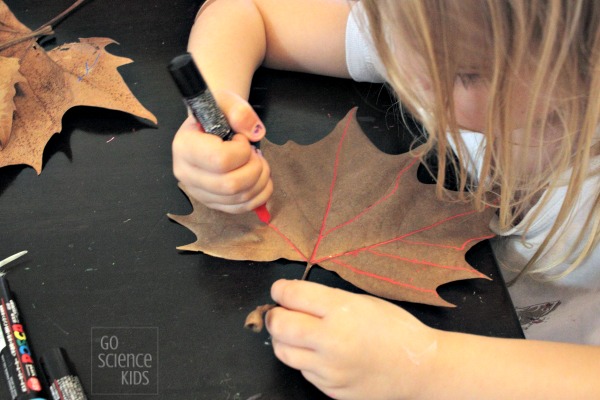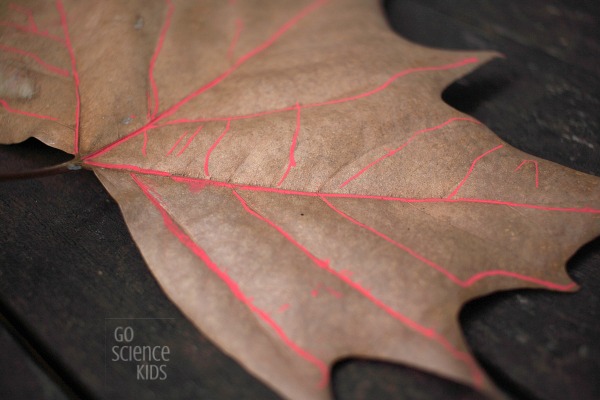 I also did a multi-colour design using the leaf vein lines as negative space.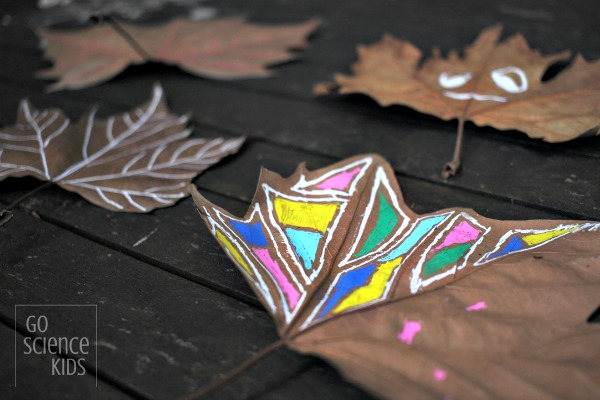 And I did a smiley face one because… fun!
Fun Science
Trees can be either deciduous or evergreen. Deciduous trees are the ones that lose all their leaves for part of the year, often in autumn (or in the tropics, at the start of the dry season). Evergreen trees don't shed their leaves all in one go, so they always look 'green'.
The reason why deciduous trees shed their leaves is because the growing conditions become too difficult for part of the year for that type of tree. For instance, in places where the days become very short in autumn, there is not enough sunlight for some trees to grow, especially those that have large leaves that need a lot of sunlight. These trees shed their leaves and wait until spring to grow new leaves again.
Leaves have veins as a way of transporting water and nutrients to all the parts of the leaf, and also as structural support. Some leaves, like our maple tree leaves, have very large and clear veins that look amazing!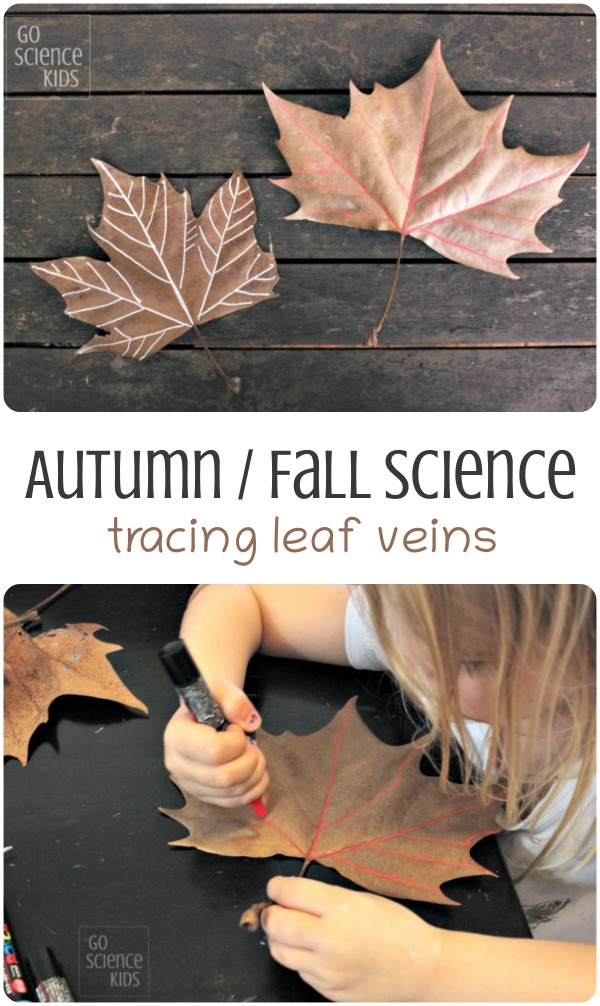 Check out our nature science page for more ideas. In particular, you might like:
You can find all these and more on our Go Science Kids pinterest board.
And you can always subscribe to have all our latest activities sent straight in your inbox.
* This post contains affiliate link(s). An affiliate link means I may earn a referral fee or commission if you make a purchase through my link, without any extra cost to you. It helps to keep this little project afloat. Thank you so much for your support.