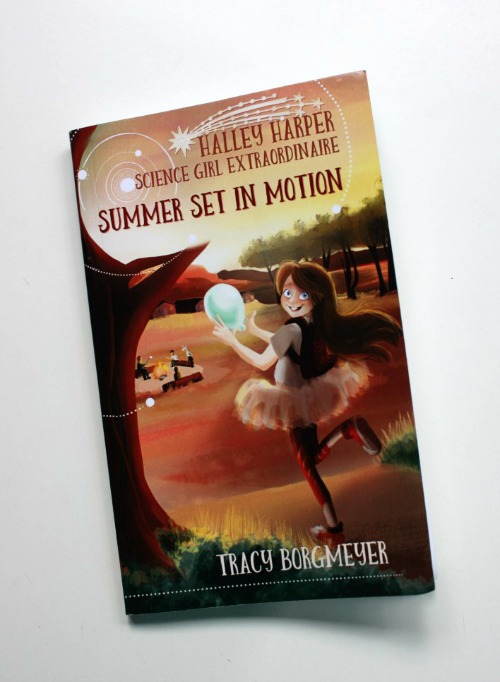 Product Reviewed: Halley Harper; Science Girl Extraordinare: Summer Set In Motion, by Tracy Borgmeyer.
Age Range: 7-10 year olds
Star Rating: 4.5 / 5 stars
The Good: Chapter book featuring an awesome 9 year old science-loving girl protagonist, whilst introducing scientific concepts in a fun age-appropriate way.
The Bad: Predictable storyline. Lack of diversity among the characters. Girls who love science are portrayed as weird and unusual (but still cool).
The Verdict: This is a fun, easy to read, early chapter book that encourages a love of science, and in particular, has a science-loving female main character young girls can relate to. Thumbs up!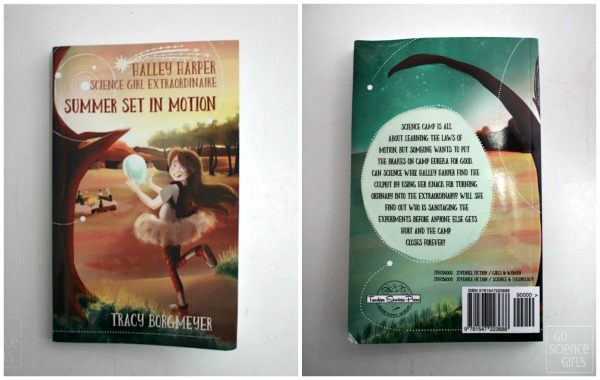 One of the benefits of having a science-for-girls themed blog is that it tends to put you in touch with people who share a similar passion. That's how I "met" Tracy Borgmeyer, a fellow blogger at She Loves Science, who is on a mission to "inspire you to bring a love of science to your daughters." Sound familiar?
Tracy recently wrote a guest post for this blog, Go Science Kids, on how to make a cool glow in the dark Big Dipper Constellation Pillow – thanks Tracy!
Tracy also mentioned she'd recently written the first chapter book in a new series, aimed at 8+ year old science-loving girls. Knowing that my eldest daughter is a keen science girl herself, Tracy offered to send a (no obligation) signed copy for my daughter to read. Umm, thank you!
It took me a couple of days before I could have a good look at it though, because my daughter Jewel wouldn't put it down! I guess that's a good sign, right?
When I did manage to wrangle it off her, I could see why Jewel was hooked. Science and mystery and intrigue – oh my! So it's my delight to share our review of this new chapter book, the first in an exciting new series…
Read More Book Review of Halley Harper; Science Girl Extraordinare: Summer Set In Motion