How to make (and test) DIY craft stick catapults! Fun catapult STEM project for kids, that combines physics, engineering and math with play.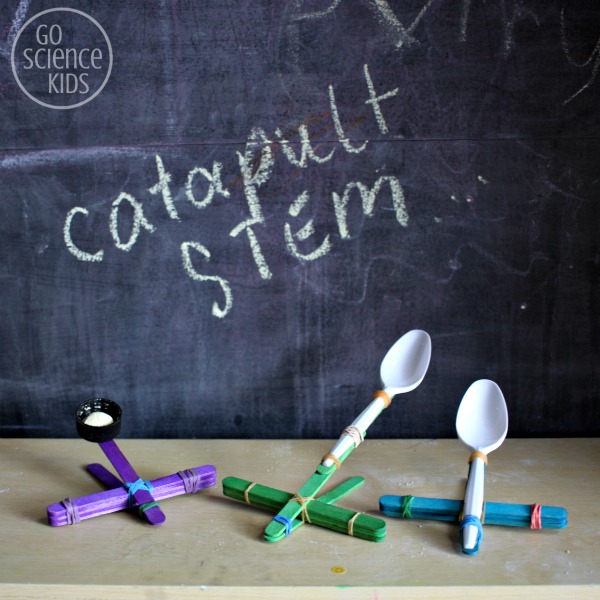 Making catapults is one of those classic STEM activities that are so much fun.
Y'all know what a STEM activity is, right? STEM stands for Science, Technology, Engineering and Math, and a great STEM activity is one that incorporates two or more of these pillar subjects, in an open-ended, lets-find-out, hands-on kinda way.
Making catapults involves three of the four pillar STEM subjects – there's the whole projectile, forces, physics thing (Science = tick!), creating a machine and evaluating different designs (Engineering = tick!) and measuring the height and distance of your projectiles (Maths = tick!).
So I'm pleased to present this as the C is for Catapult submission in this year's A-Z of STEM Activities for Kids series that Little Bins for Little Hands is running. (We also submitted a Why STEM for Girls is So Important post to that series too – because that's something that we tend to be a bit passionate about around here!)
Anyway, I digress.
We've made easy upcycled catapults before (which were so much fun!). But this time, I thought we'd try making classic craft stick catapults – mostly because I've been wanting to make some for ages and ages and ages.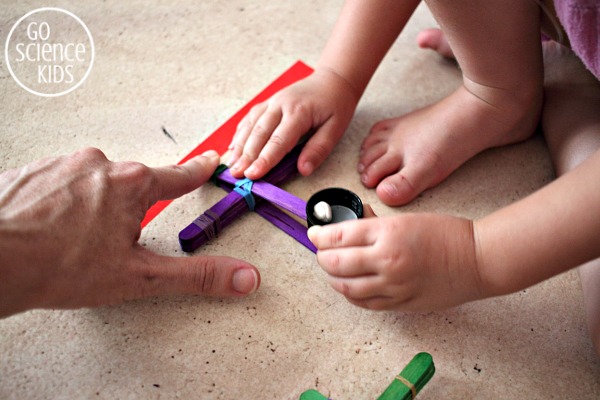 Read More C is for Catapult!