Do you know someone who loves crafts? And also loves science? She's going to love this collection of science craft ideas!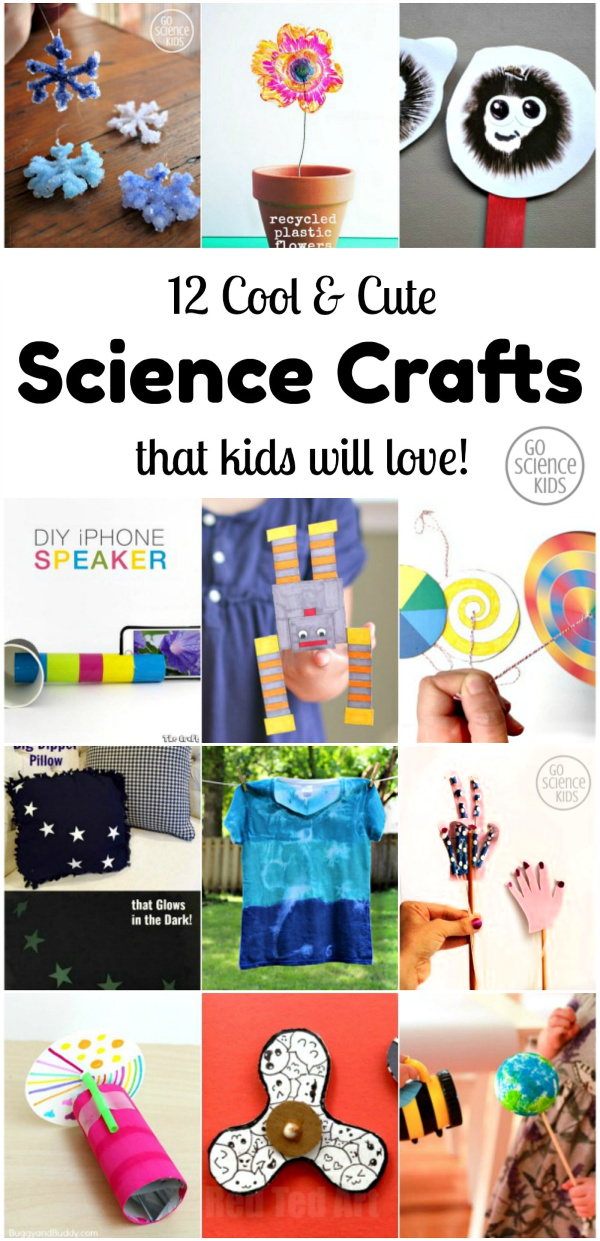 Science crafts are a fun way to introduce science concepts and vocabulary, in a way that crafty kids can relate to. They're a way that children can learn that science can be fun, hands-on, creative and cool.
They're also a great segue to more STEAM activities. I've found that, when my daughters attempt a science crafts and discover that it's fun, they're more comfortable with experimenting next time by changing variables or coming up with their own designs (which, of course, is where the STEAM magic really happens!)
Here are 12 of our favourite cool and cute science craft ideas – including some of our own, and some from around the web. Hopefully there's something here that your science-loving crafty buddy would like to try!
12 Cool & cute Science Crafts For Kids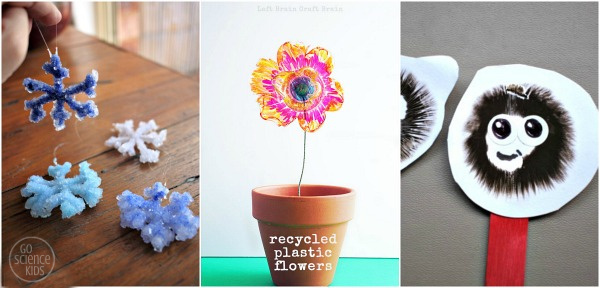 Try your hand at making crystal snowflakes! They look great as a hanging ornament, especially if they can catch the light. They're also a fun way to learn about geology, crystal formation and super-saturated solutions…
Make beautiful recycled plastic flowers and learn about plastics, polymer chains, and melting points.
These little monkey puppets are made using mushroom spore prints! Cutest ever way to learn about mushroom biology…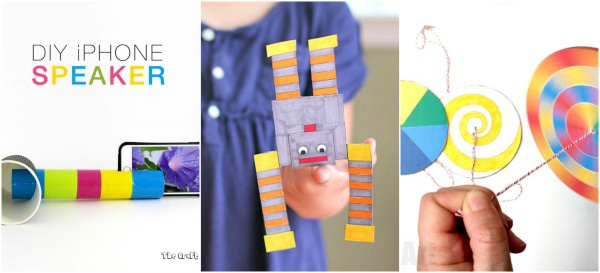 Learn about learn about sound waves and amplification while making this  cute DIY iPhone speaker, then pop on some cool music and dance!
Decorate your own cute robot craft, that can balance on almost anything! How? It's all about centre of gravity….
I love these DIY spinners! When you spin them, you can see colour theory in action. Design your own, and experiment with different colour and pattern combinations!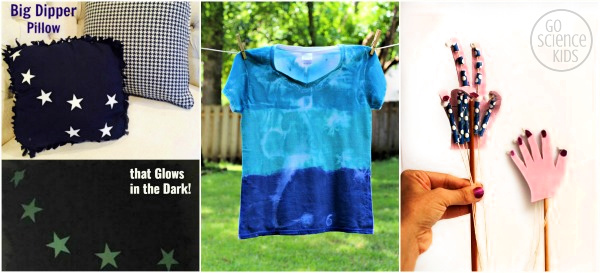 This easy glow-in-the-dark constellation pillow is the perfect DIY for budding astronomers!
Create your own sun-print t-shirt! This is a fun way to create your own one-of-a-kind t-shirt that has a cool science-y story behind it.
Make an articulated hand model and learn about the bone and tendon structure of the human hand. Awesome hands-on biology. (See what I did there?)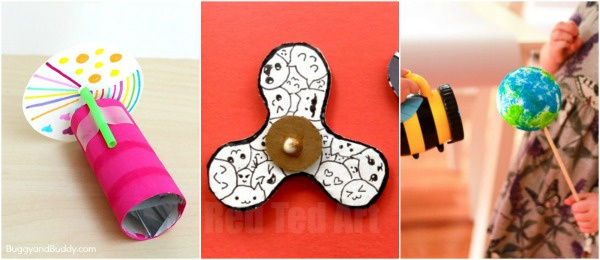 I just adore this homemade kaleidoscope! And such a creative way to explore reflections, symmetry and optical illusions…
Are your girls into the fidget spinner craze? Here are some templates you can use to make your own, and learn about how centrifugal force and angular momentum helps them spin!
Here's one for preschoolers. What makes night? Make an earth, take turns being a flashlight sun, and find out!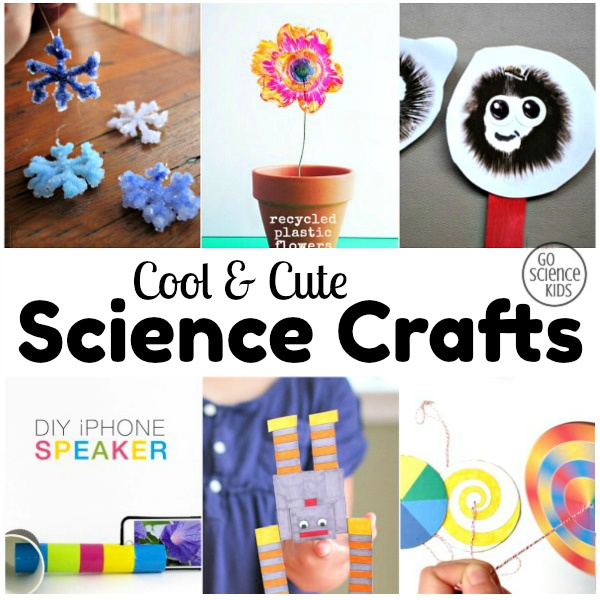 You can find all our own science craft activities here. (And remember to check back as we're always adding more).
You might also like to follow our Go Science Kids and Fun Science for Kids boards on Pinterest.
And, of course, you can always subscribe to our newsletter, to receive all our latest activities straight in your Inbox. We'd love to have you join us!
*Images used with permission.