Classic edible science activity – how to make delightfully fizzy sherbet that kids just LOVE!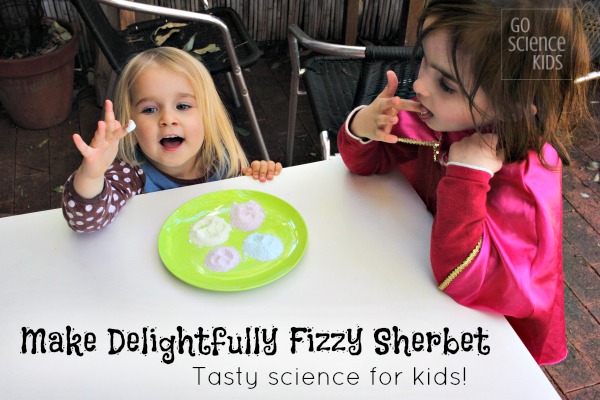 The Australian government put on some really fun science events throughout the year, and being a science-loving family, we try to go to as many as we can. Just a few weeks ago, we went to Science in the Swamp at Centennial Parklands, and had so much fun! One of the activities we missed out on however, was making sherbet. One of the friendly scientists from UNSW offered to show us, but unfortunately we'd gotten to the point of over-stimulation, and it was time to head home.
"Don't worry" I said to the kids. "I'll look it up, and we can make our own sherbet at home."
And so we did!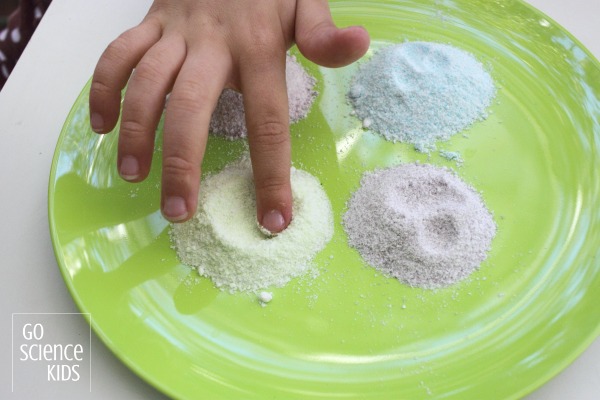 Our sherbet recipe is an adaptation from this recipe on the CSIRO website (which is a great site by the way, with loads of fun DIY science ideas).
And I'm pleased to say that this sherbet really fizzes! And it's really yummy! And did I mention that it's a really easy activity that takes less than ten minutes from start to finish? That's worth three ticks right there. 🙂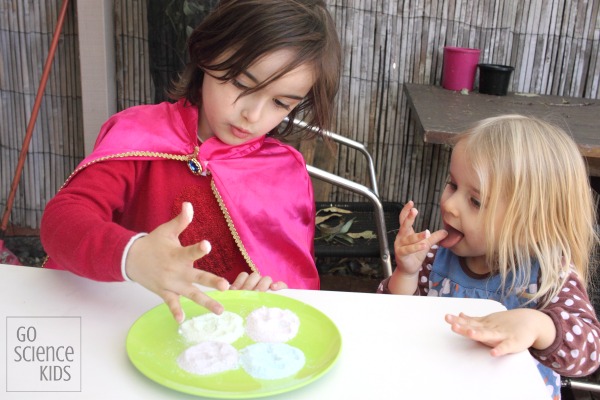 Fun Science Fact
The 'fizzing sensation' of sherbet is formed by an acid-base chemical reaction between citric acid and baking soda (which is a base), in the presence of a liquid (which in this case, is your saliva), causing tiny bubbles of carbon dioxide (CO2) that tickle your tongue.
To make home-made fizzy sherbet, you will need:
(Our supplies were purchased from our local grocery store. Affiliate links* provided to similar products below.)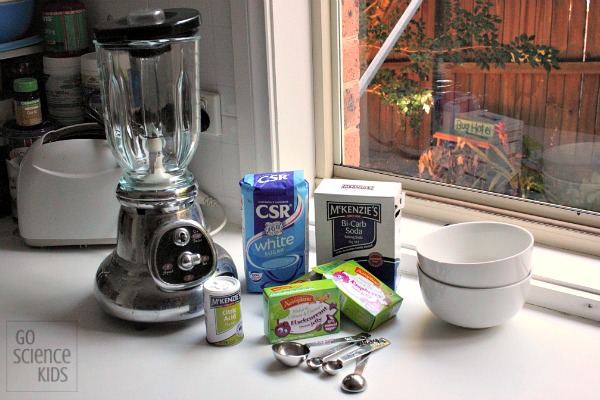 You should be able to find baking soda and citric acid in the baking section of your local grocery store. Depending on where you live, baking soda (or sodium bicarbonate) is also known as bread soda, cooking soda or bicarbonate of soda. Citric acid is a natural preservative, and is often used to add a sour taste to food and drinks. (It's sometimes called 'sour salt'.)
Icing sugar is also known as powdered sugar or confectioners sugar. We actually make our own icing sugar by blending regular white sugar in our blender for about a minute, until it becomes a superfine powder. It's much cheaper to make it this way, and it means one less packet in our pantry.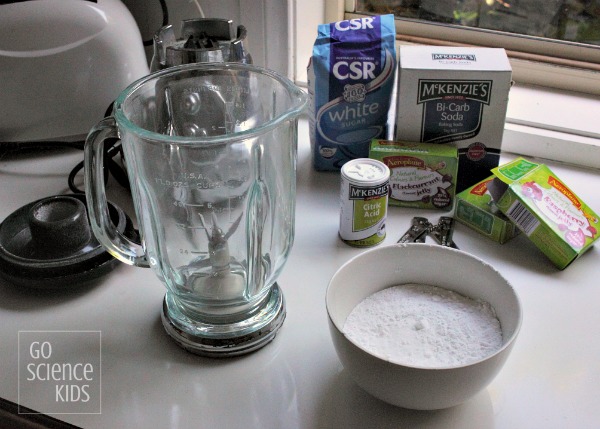 What to do
1. Measure out each ingredient into a small bowl.
Kids can help! It's a good chance to talk about how to level off a measuring spoon, count out quantities, chat about the different ingredients and guess how they might taste (and react) when mixed together.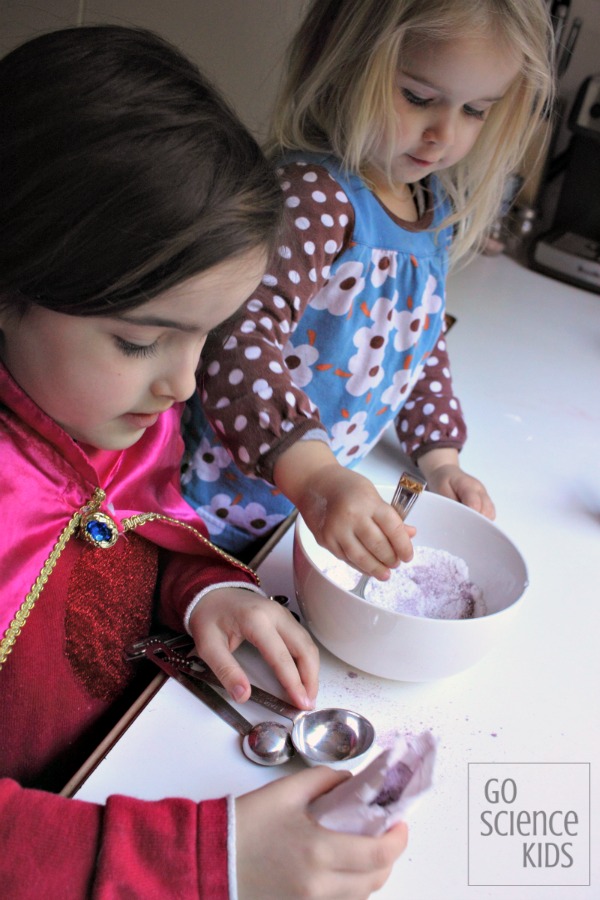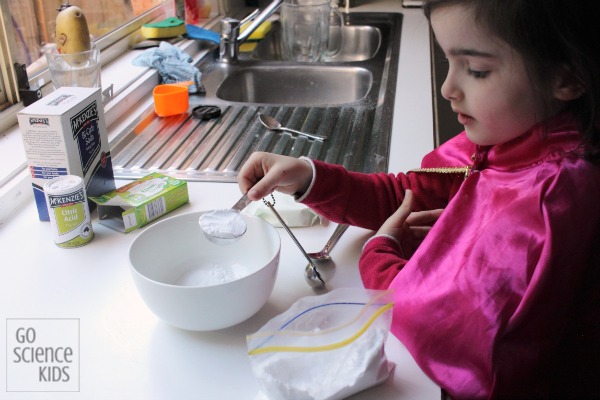 2. Mix and taste!
You may wish to vary the ingredients slightly to suit your own taste preferences. Experiment and see what you come up with. Sugar adds sweetness. Citric acid creates a sour contrast, and also reacts with the baking soda to create the fizzy sensation on your tongue. The jelly crystals are there to add flavour (and colour).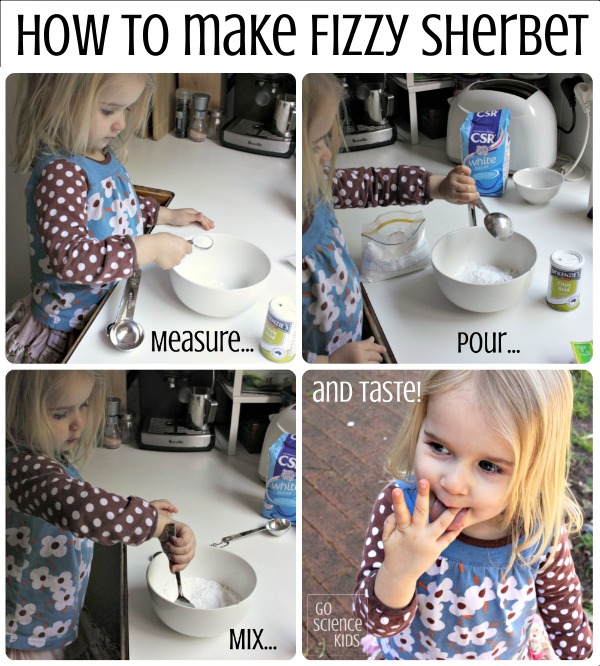 We made four different flavours of sherbet, using four different packets of jelly crystals. The blackcurrant (purple), raspberry (pink) and lime (green) contain only natural colours and flavours – yay! The berry (blue) one however is slightly more guilt-ridden…
If you haven't tried it before, then sherbet is sure to surprise you. It's a real sensory experience. It's part sweet, part sour, part fizzy, part soapy, but all very delightful.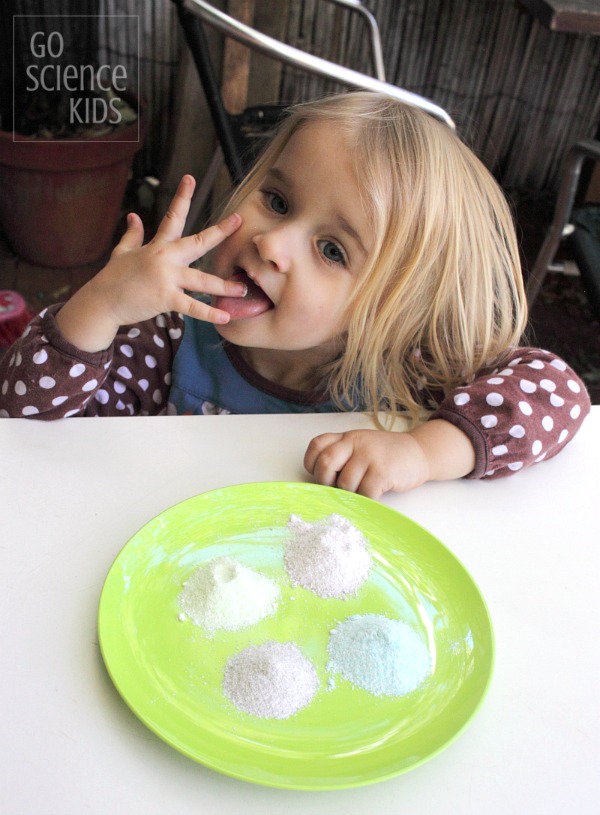 I should also mention that sherbet is best eaten in tiny quantities. Too much overwhelms the taste buds. I tend to serve about only a teaspoon or so at any one time, and let the kids lick their finger and dip it in.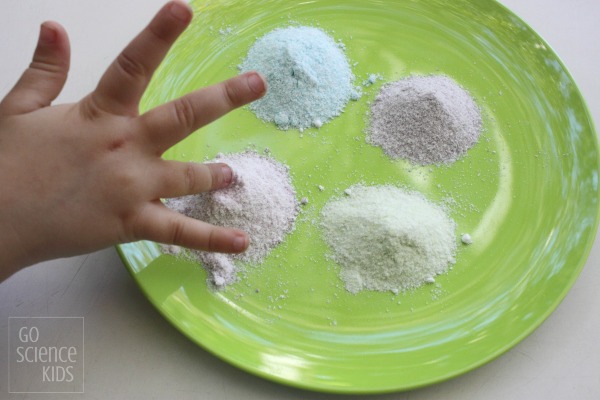 Store your left over sherbet in a sealed container or zip-lock bag and store it in your pantry. It should last for ages as long as you keep it sealed and dry. I stumbled across these teeny little plastic tubs with colourful lids that are just perfect!
This morning I sprinkled a tiny amount of sherbet on Bumble Bee's cut up strawberries for her morning tea. It must have only been a few grams, but she thought it was the biggest fruit treat ever! (Despite what it looks like, we tend to be a low sugar household, so my sprogs think having a sprinkle of sherbet when it's not a birthday party is kind of a big deal…)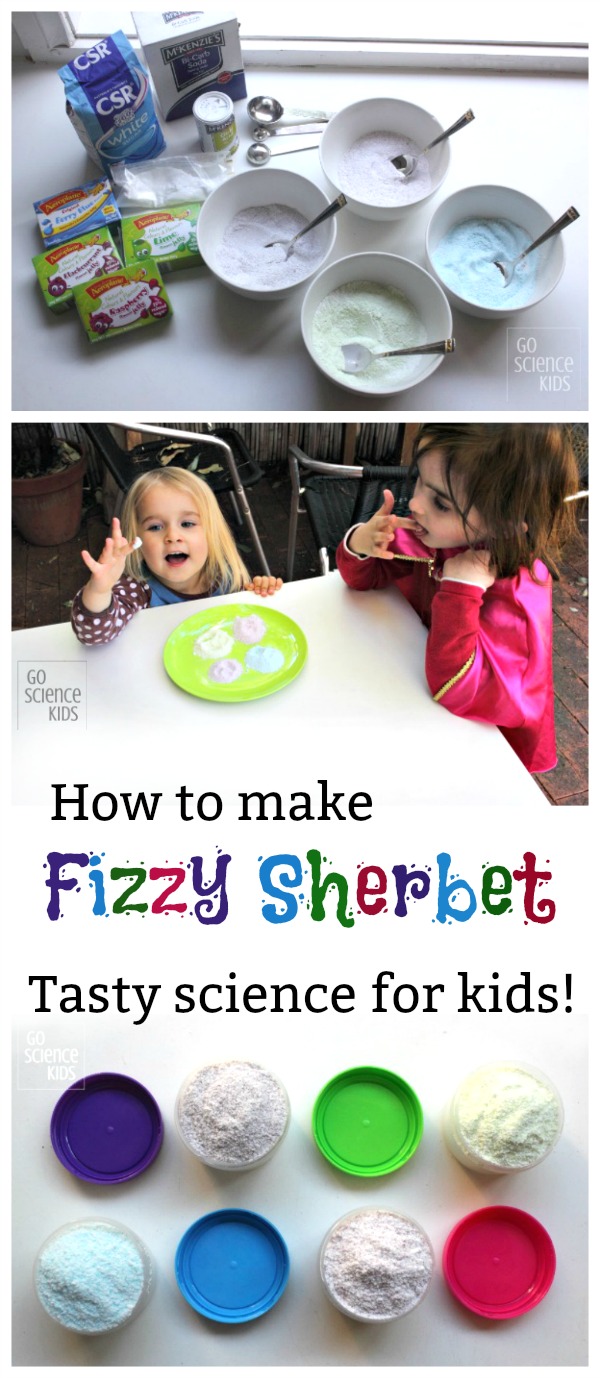 For more fun edible science ideas that you can make in your own kitchen, you might like:
These ideas (and more!) are all pinned on my Edible Science Activities Pinterest board. (Make sure you're following our Go Science Kids board too!)
Would your kids like to try making sherbet? Which flavour is your favourite? Have you tried any other edible science ideas lately?
* This post contains affiliate link(s). An affiliate link means I may earn advertising / commission revenue if you make a purchase through my link, without any extra cost to you. It helps to keep this little project afloat. Thank you for your support.