Make this easy, non-toxic fluorescent slime (with psyllium husks and B vitamins) in under 15 minutes. Switch on a black light to see it GLOW.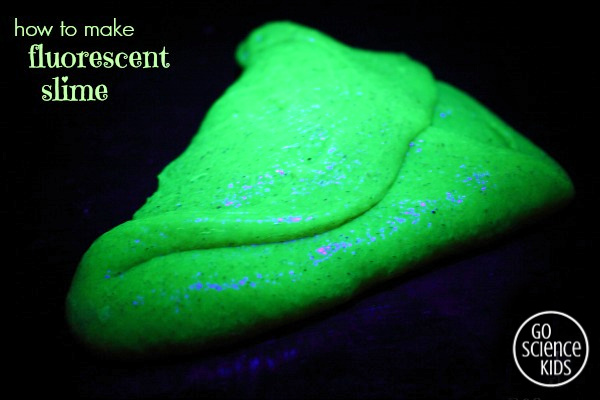 Have you ever tried making psyllium slime?
It's a non-toxic slime made from just natural psyllium husks and water. You can squish it, stretch it, pick it up and tear it, and it doesn't stick to your hands. If you have toy animals, they can prowl around or wallow in it. Great for imaginative sensory play.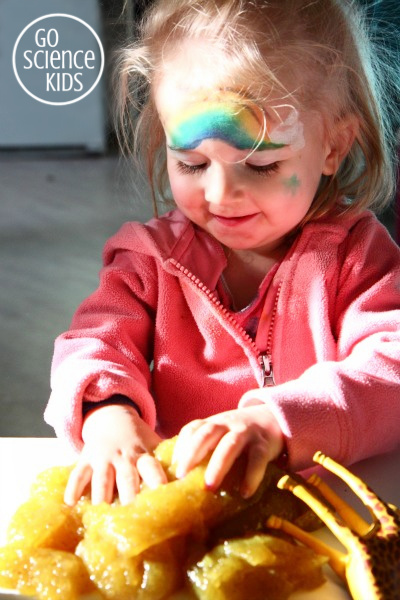 But that's only half the fun. We added a special third ingredient, which makes it fluoresce!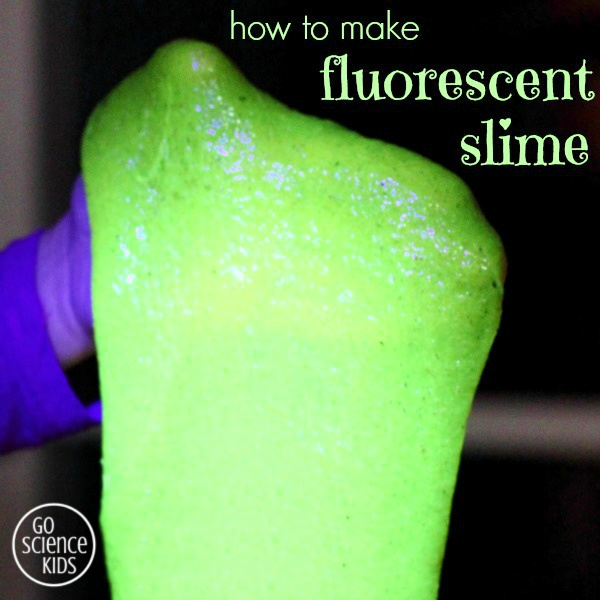 To make our glowing slime, you'll need: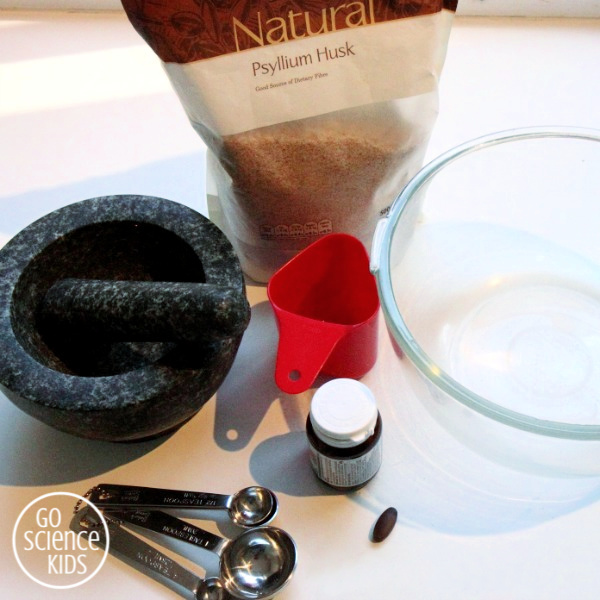 You should be able to find psyllium husks in the health food aisle of your local grocery store (or health food store). They are full of fibre and are a great natural way to keep you… er…. "regular".
Look for vitamin tablets (not gels or gummys) that are high in vitamin A, thiamine (B1), riboflavin (B2) or niacin, as these are the most fluorescent vitamins. You might have a multivitamin at home already that you could try, otherwise Fun at Home with Kids has done some fantastic research on the best glowing vitamin brands for different countries.
For the glowing effect, you will need a dark room and a black light (also called a long wave UV-A ultraviolet light, with either LED or blb bulb). These come usually as a torch (flashlight) or as a bar light. The darker the room, and the stronger the black light, the better the glow effect will be.
What to do
1. Combine crushed vitamins, psyllium husks and water in a large bowl, and microwave for a few minutes at a time, until it achieves a flubber-like consistency.
Play around with ratios. For this batch we used 3 tablespoons of psyllium husks, 3 crushed vitamin tablets and 3 cups of water, microwaved for 6 minutes, in 2 minute increments. The slime will thicken slightly as it cools.
2. Close the curtains, turn off the overhead lights and turn on your black UV light.
Under the ultraviolet light, the slime gives off a really vibrant yellow-green glow. Cool! 🙂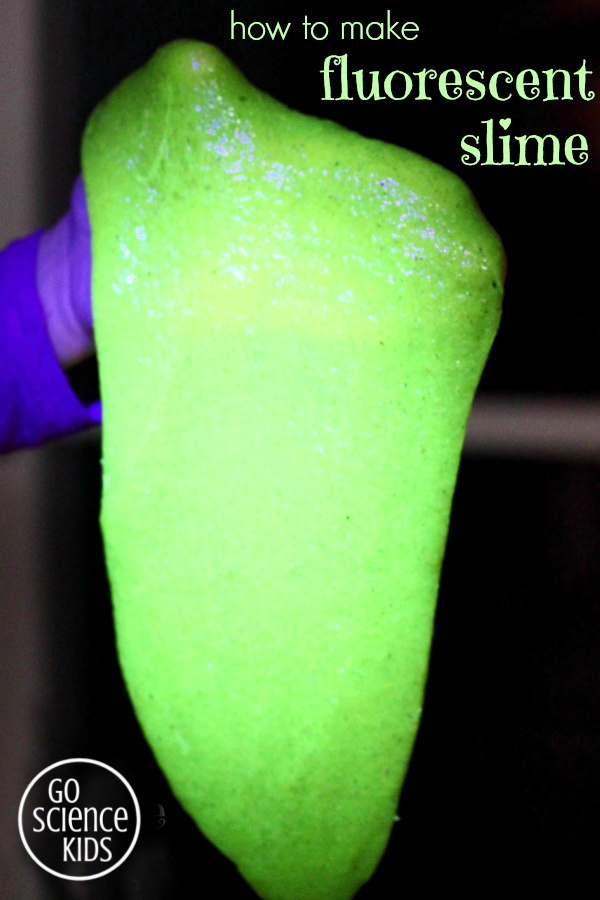 Fun Science Fact
A black light shines a special type light (called ultraviolet light) which has a wavelength that humans can't see. It's like invisible light energy. Things that fluoresce (such as the vitamins in our slime), absorb this invisible ultraviolet light energy, and reflect it back, except at a wavelength that humans can actually see. That's why it looks like it glows.
Would you like to try making your own glowing slime at home? Let me know if you do!
Suitable for
Because our slime is non-toxic, you could try this with toddlers, preschoolers and up! Jewel was 4 years, 2 months & Bumble was 1 year, 9 months when we first gave this a go.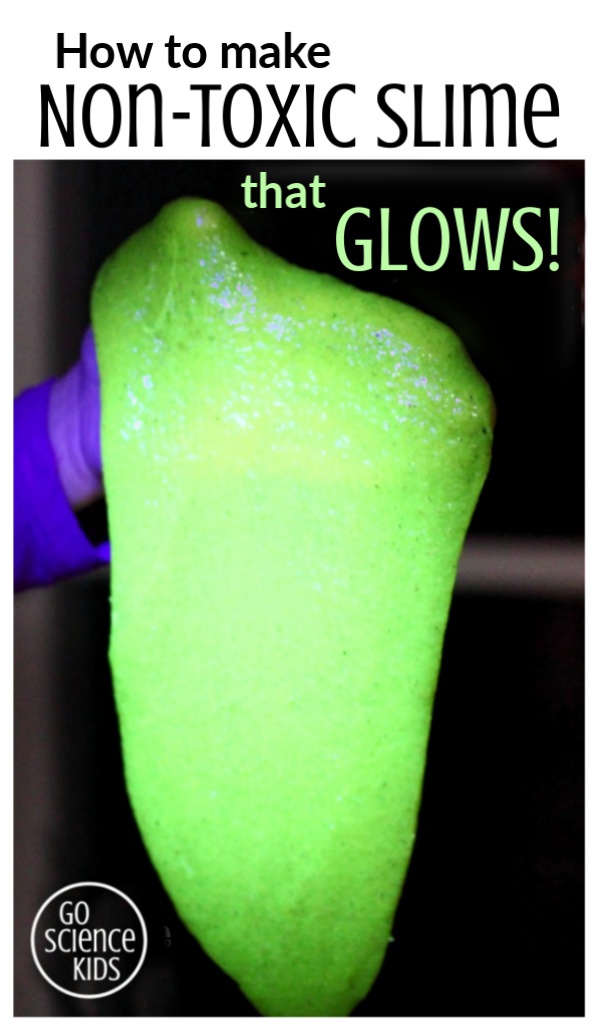 Please note
All kids' activities on this blog require attentive adult supervision. Parents and carers will need to judge whether a particular activity is appropriate their child's age and skill level. Click here for more information.
Whilst psyllium slime is non-toxic, and could technically be called edible (or at least 'taste-safe'), it isn't meant to be viewed as a 'food'. It certainly wouldn't taste very good! But it is good to know that it won't do any harm if a small amount is tasted or consumed whilst it's being played with.
Low power long wave ultraviolet light (UV-A light), such as is emitted by black lights, is not a hazard and can be viewed without protection. However, as with all torches and flashlights, please don't shine directly into eyes.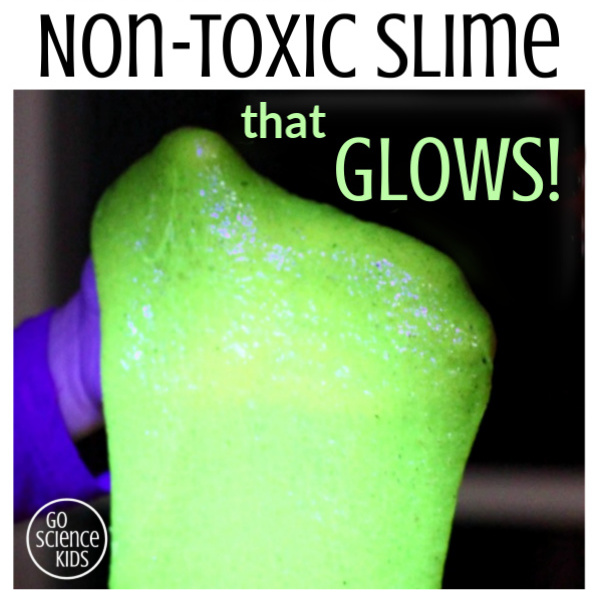 * This post contains affiliate link(s). An affiliate link means I may earn a commission if you make a purchase through my link, without any extra cost to you. It helps keep Go Science Kids afloat, so we can bring you more fun science activities. Thank you for your support.