Bubble fun! Make DIY shape bubble wands, to introduce shape recognition into your backyard bubble play (and explore a little bubble physics at the same time)!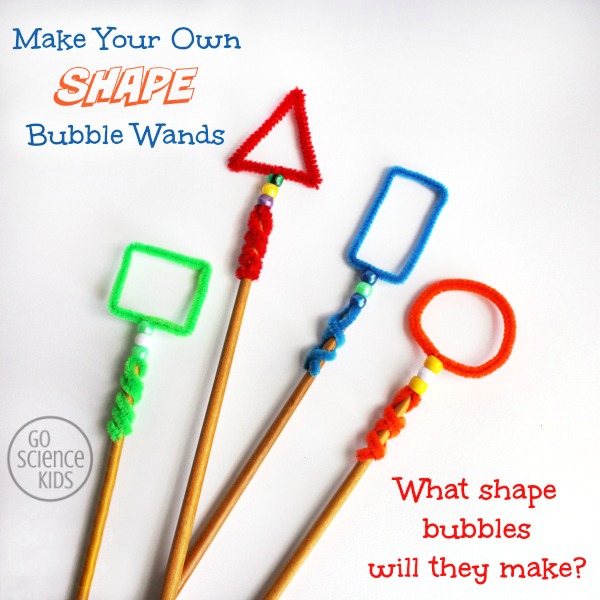 Bubbles are always a winner at our house! And we've come up with a cool way to make our own bubble wands, in any shape we want! This time we made circle, triangle, rectangle and square shaped bubble wands – but the big question is: what shape bubbles will each of these wands make?
Click through to see how we made and played with these shape bubble wands in our guest post over at NurtureStore today.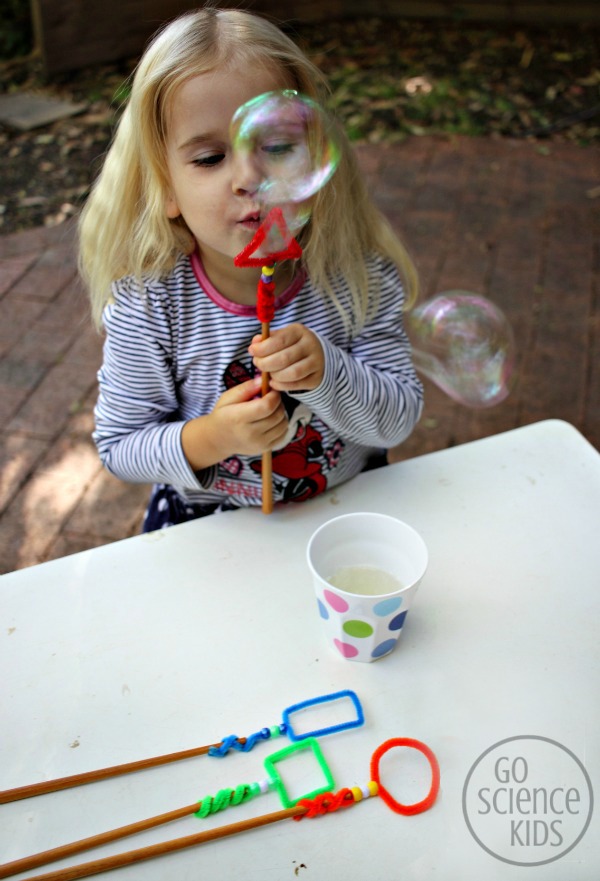 AND, I'm so pleased to announce that this activity has been selected as one of the 40+ literacy and math activities in a brand new ebook called ABCs and 123s. So exciting!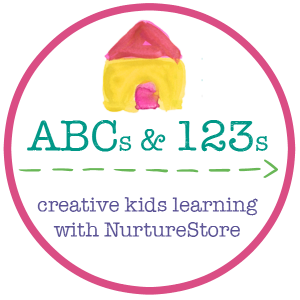 The ABCs and 123s ebook is a resource for parents, grandparents, carers or teachers who want to introduce letters, numbers and shapes to kids in a fun, hands-on and playful way. It's a collaboration of over 40 like-minded kids activities bloggers, who all believe that kids learn best through play.
It's more of a literacy and maths ebook, than a science ebook per se, but a few of the activities do have a science element (including this one of ours). You can read more about the ABCs and 123s ebook, and see page examples here.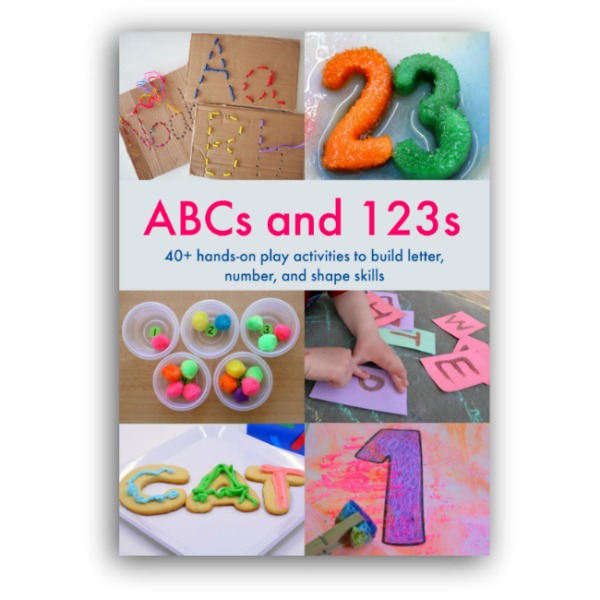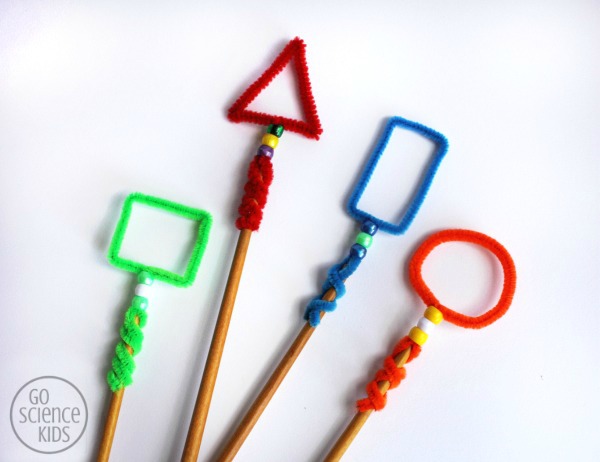 I've listed some more of our bubble science activities below. I have to warn you though, making DIY bubble wands is slightly addictive. It's so easy, and much cooler than the standard ones that come with the bubble mixture!
And I have a feeling that's just the start….