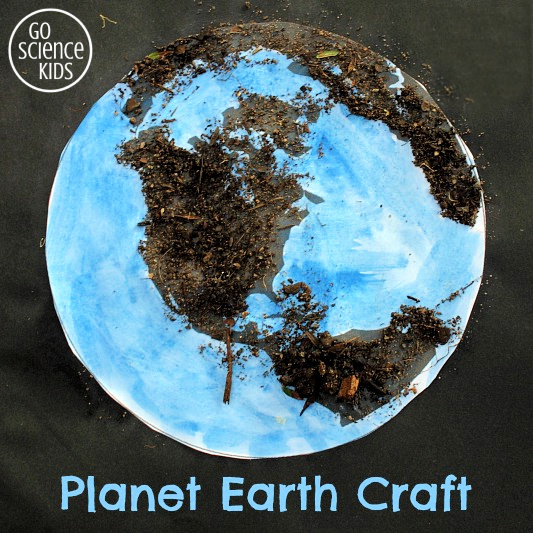 There's a lead in story to this post (which I'll fill you in on later), but for now I just wanted to share this fun Planet Earth Craft that Bee made, using real dirt from our backyard! This was a fun, crafty activity to learn about our wonderful planet, as a spherical mass of water and land floating in space. Big concepts for a 3.5 year old!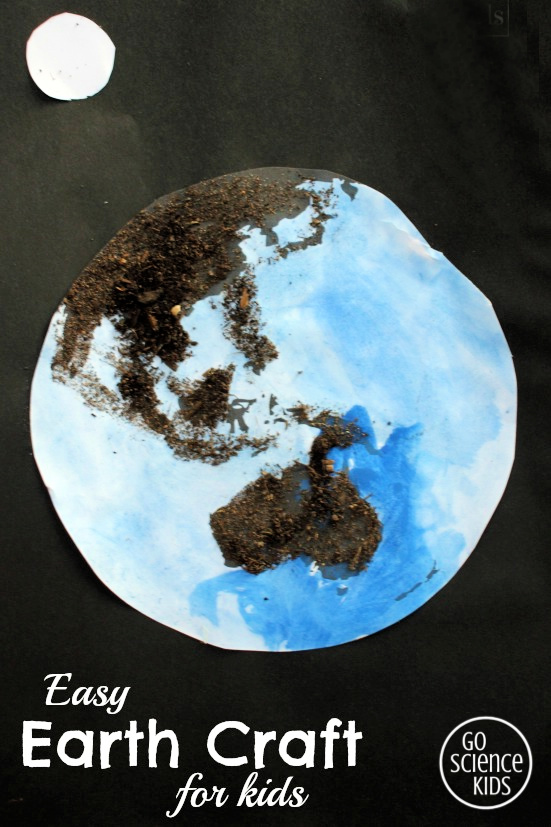 *Note: affiliate links to similar products used are included below
To make our Planet Earth Craft, we used:
white (recycled) paper & printer
different sized paint brushes
clear drying PVA glue
soil from our own backyard
I found some great clear images of the earth on Clipart Panda, with the land masses black and the water white, which are free to use and are perfect for this craft. I especially love that they have images for the opposite sides of the globe, with one side showing the North America and Greenland in the northern hemisphere, and the other side clearly showing Australia & Oceania in the southern hemisphere.
(We live in Australia. It's really meaningful for Aussie kids to be able to see the world from an Australian perspective – to be able to see where 'our home' is, and where the 'other side of the earth' is).
I printed out both sides of the earth, and Bee painted all the oceans and seas with blue watercolours. We used a thick brush to help her apply the paint quickly and evenly.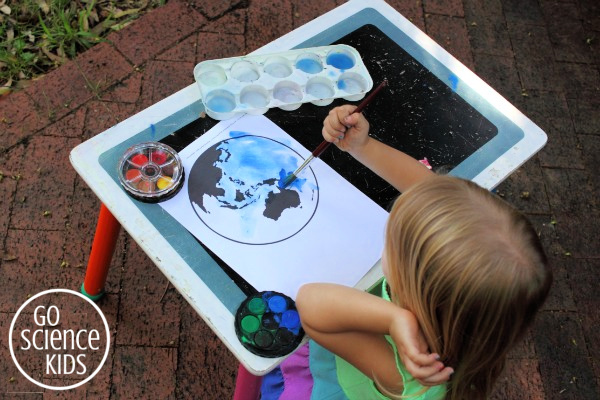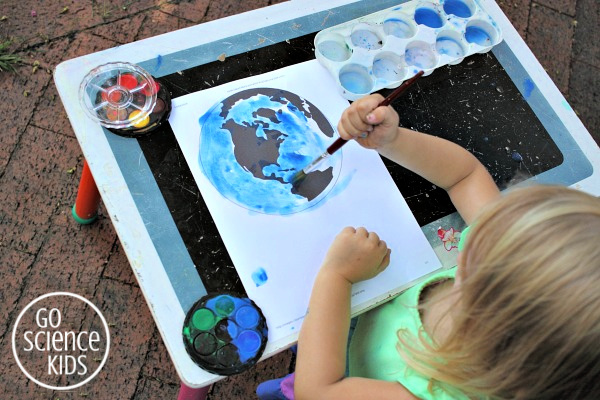 Once the watercolours were dry, Bee painted the land masses, with clear-drying craft glue. (I offered Bee a smaller paint brush this time, to help with accuracy. I did this not because this craft needs to be perfect, but because the kids and I have been talking lately about how different brush sizes are better for different techniques, and so it made sense to offer her appropriate tools to help her achieve her best results.)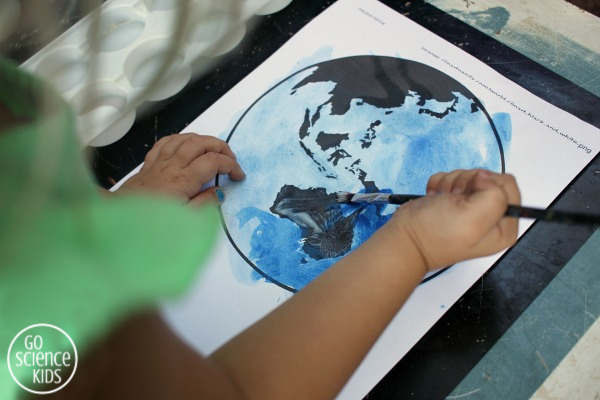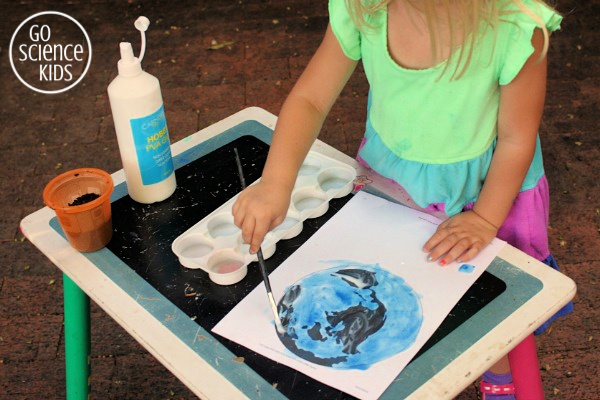 Then we poured soil over our paintings, and set aside for another ten minutes for the glue to dry.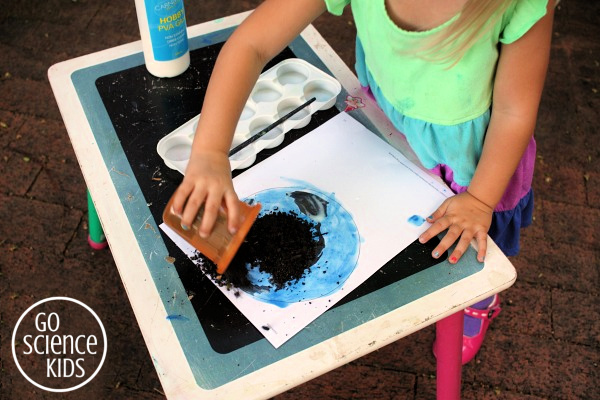 And then we shook the excess dirt off, to reveal the soil-covered land masses underneath!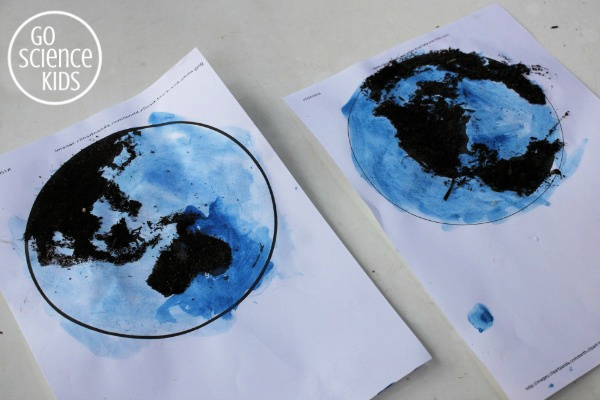 The next step is to cut around the circle. Bee started, but soon asked if I could do this step instead. (Cutting in a circle is really tricky for preschoolers. Whilst I encourage her to try, I'm also happy to help if she asks).
We then used a glue stick to paste our earth pictures onto black paper, to represent space. Bee wanted to add the moon, so I cut small circles from the paper off-cuts and she glued these on too.
We compared our crafts to our world globe, reinforcing that our earth pictures are actually of the same planet, just viewed from different sides. It's a big concept, and I'm not sure that she's got it just yet, but she's getting there.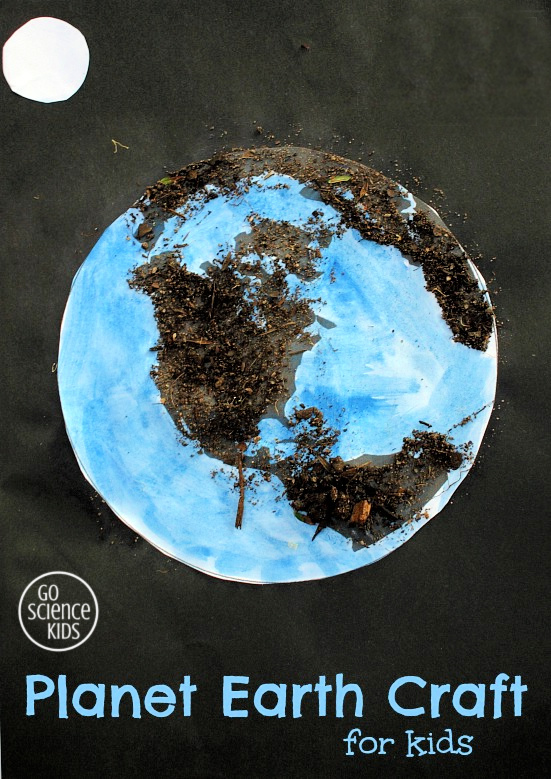 If you're looking for more Earth and eco-friendly activities for kids (perhaps in time for Earth Day on 22nd April?), check out these fun ideas: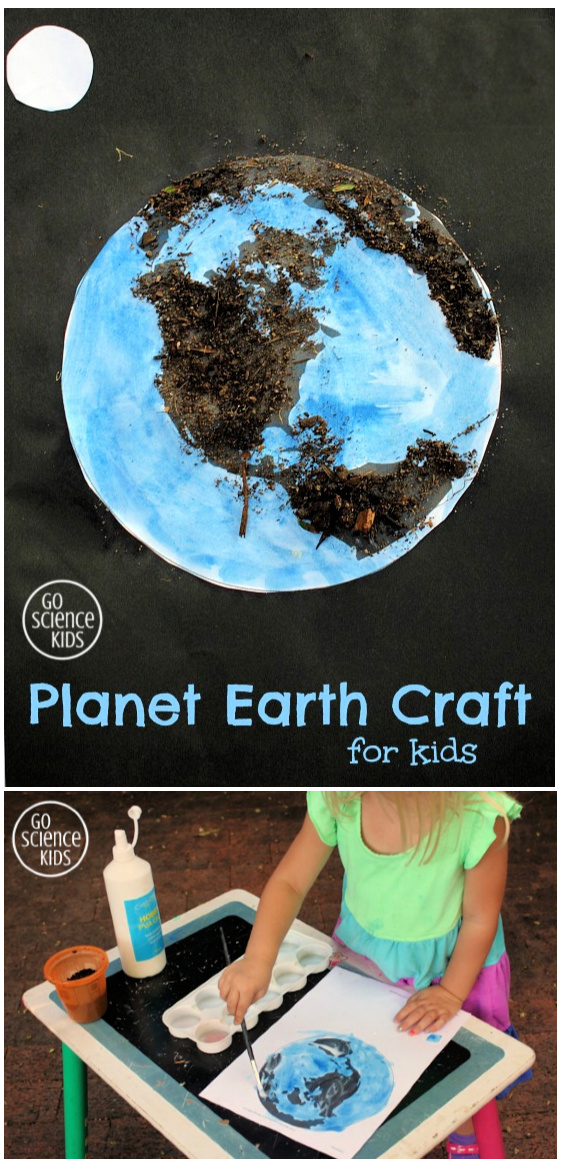 * This post contains affiliate link(s). An affiliate link means I may earn referral / advertising fees if you make a purchase through my link, without any extra cost to you. These fees help keep this blog afloat. Thank you for your support!