How to make a 'snowy' salt crystal fir tree ornament – fun winter or Christmas science project.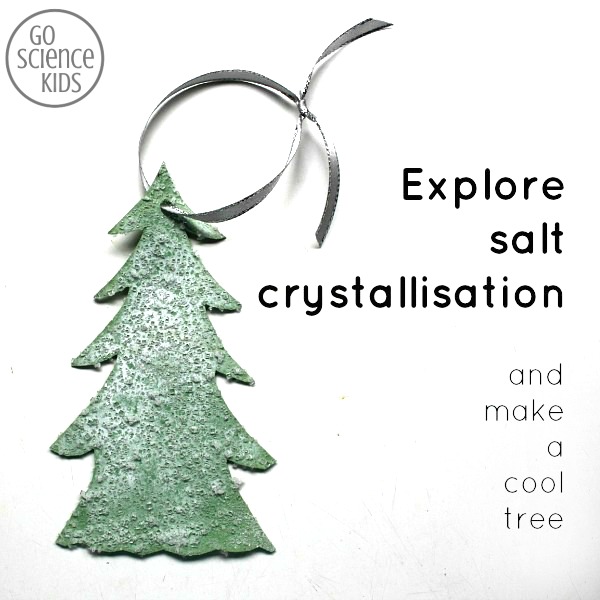 Have you ever had that icky feeling, when you do something really cool with your eldest, but you can't involve your youngest because it isn't age appropriate yet?
And no matter how hard you try to make it up to your youngest, it still feels like they're being left out of all the fun?
Yup, that's how I've been feeling about crystals.
Making crystals is cool. It's impressive to transform something from one form into another, especially when the new form is sparkly, faceted and gem-like.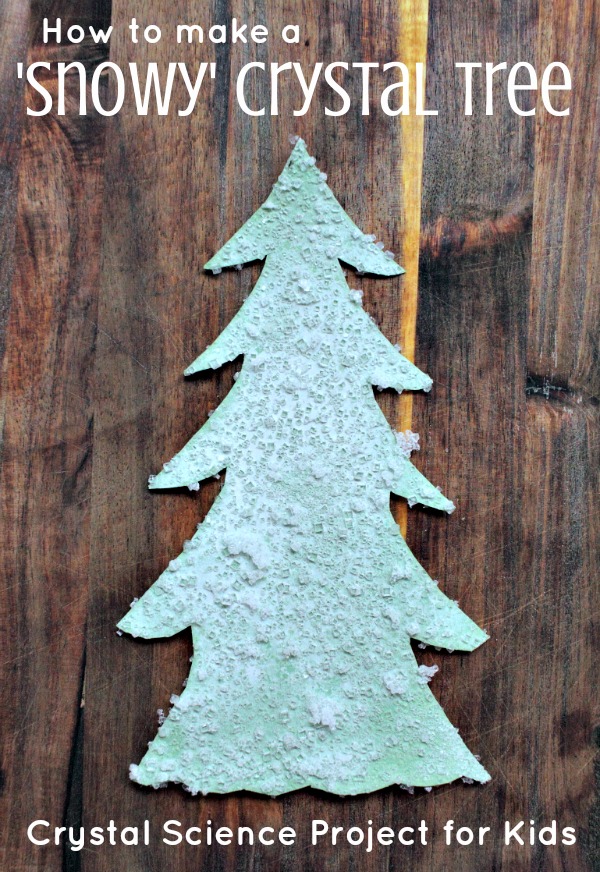 My eldest daughter Jewel and I have made a bunch of pretty, sparkly, faceted Borax crystals, but so far my three year old daughter Bumble Bee hasn't been allowed to join in.
So Bumble Bee was very happy that, this time, she got to try out a new way to play with crystals, which only uses everyday materials I'm happy for her to handle. And because this new way creates a beautiful, hazy, snowy effect, we decided to try making snow-covered fir trees.
We're planning to use these as a science-themed Christmas ornament to hang on our tree.