Three and four year olds is the age range often called "preschoolers" or "kindies" in Australia, and it's such a great age for fun and simple science activities – at preschool, at kindy, or at home!
We've done lots of fun science (and STEM) projects that are age-appropriate for preschoolers at our place. We're also adding more activities to this page as we try them, so pop back regularly to find our latest ideas! Or you might like to subscribe to receive fun science ideas via email.
Want even more preschooler science activities?
If you are looking for MORE science ideas for preschool aged kids, you might also like: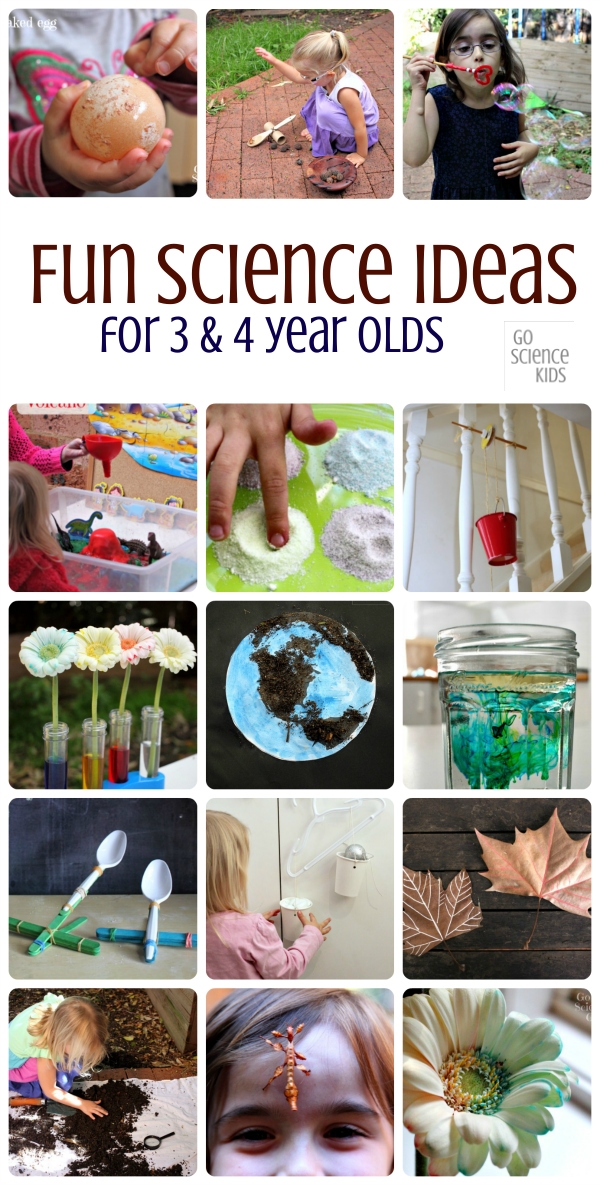 Want even EVEN more ideas?
You could check out the ideas on our Science for 1-2 Year Olds page – minor variations can make many of these ideas still fun for an older age group. (My kids always like repeating experiments and activities that they did when they were younger – they just tend to play with it in a different way.)
We also have a Science for 5-6 Year Olds page – preschooler aged kids will likely need help from an adult for most of these ideas though.
All these and MORE are pinned on my Fun Science for Kids Pinterest board.
 
Which of these science activities do you think your 3-4 year old might enjoy?
Please note…
All kids' activities on this blog require attentive adult supervision. Parents and carers will need to judge whether a particular activity is appropriate their child's age and skill level. Click here for more information.